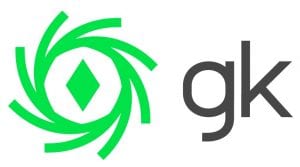 IPC and GreenKey Technologies (GK) Bring Natural Language Processing (NLP) to Trading Desks
Our Natural Language Processing (NLP) stock trading technology processes chat and audio data that includes complex financial language. It automatically converts these unstructured resources into highly accurate, structured data that powers automation and generates stock trading insights.
GK's NLP trading capabilities are designed to understand and interpret complex and unique terminology in trader conversations. It is able to recognize a broad range of financial instruments.
ARTIFICIAL INTELLIGENCE (AI)

 is transforming the financial services industry by streamlining workflows and enabling quicker and more efficient trading and settlement.
NATURAL LANGUAGE PROCESSING (NLP) is how GK processes audio and text to extract quote, trade, and sentiment data that powers applications such as chatbots, text analytics, voice assistants, and voice recognition. It is the ability of a computer program to understand human language as it is spoken.

DEEP LEARNING

consists of the use of complex artificial neural networks to develop analytics models. Deep learning techniques are used by AI in finance for natural language processing and speech recognition tasks.
BUSINESS USE CASES FOR NLP TRADING TECHNOLOGY
AI and NLP fintech are used by a diverse set of financial institutions and the forex market. This technology can enhance the efficiency of business operations by saving time, capturing data, meeting compliance requirements, and delivering powerful insights. The capabilities of artificial intelligence and NLP give businesses a greater edge in multiple key areas:
Increase trader productivity with real-time voice workflow capture from your IPC turret.
Unlock valuable customer insights in trader conversation audio & chat data.
Meet MiFID RTS27 record keeping requirements by tracking RFQs from voice & chat in real-time.
Streamlined processes for compliance and legal requirements (voice data is now usable and searchable)
Avoid missed trading opportunities by analyzing performance and product results.
NLP and AI in finance can provide data that can quickly be integrated into middle-, and back-office functions.
Today's trading desks strive for faster pricing and execution, efficient communications are essential in a modern workflow. As are streamlined settlement and reporting processes. Compliance requirements are increasing in breadth and complexity. AI and NLP trading innovations are transforming today's trading desks and IPC, along with GreenKey, are uniquely positioned to deliver this new technology.
With NLP stock trading technology, you can record, store, and analyze critical voice data intuitively. This allows you to gain valuable insights from speech collected from a turret. Enhanced searchability also supports record keeping efforts for more efficient compliance practices.
Submit your details below to learn more!